Teradek is proud to announce that our beloved Bolt 4K – a wireless video transmission system for on-set monitoring – is one of only eight technologies to win a 2021 Engineering Emmy® Award from the Television Academy. The 73rd Engineering Emmy® Awards, which broadcasts on Oct. 21, honors individuals, companies, or organizations for developments in broadcast technology.
Sharing the Emmy accolades are Nicolaas Verheem, Marius Van der watt, Dennis Scheftner and Zvi Reznic. Teradek gives special recognition for his contribution to this accomplishment to Professor Meir Feder, Holder of the prestigious Information Theory Chair, and Head of Center for Artificial Intelligence and Data Science at Tel-Aviv University's School of Electrical Engineering, who is one of the principal inventors of the underlying technology. Other significant contributors to this award win include Ryan Barber, Greg Smokler, and Ilya Issenin.
The Television Academy, in its Oct. 7 press release announcing the award winners, said:
"Engineers, scientists and technologists are a vital part of our industry and are key to the continuing evolution of television. These extraordinary pioneers and groundbreaking companies we are honoring have advanced the medium and elevate storytelling to a worldwide audience." - Frank Scherma, chairman and CEO of the Television Academy
"It has been a challenging year for the television production community; but despite the pandemic, production has come back and with it a host of new technologies that are being used to help the storytelling process. This year a wide range of technologies are being recognized. They run the gamut from high-end, computer-generated special effects to lighting enhancements; audio tools; script-note technology; and systems that help maintain distancing protocols." - Committee Chair John Leverence
The Teradek Bolt and underlying technology was also recognized in February 2021 by the Academy of Motion Picture Arts and Sciences with two Scientific and Technical awards®.
"Our team stood on the shoulders of giants, not only those of our colleagues in California and Israel, but also the many groundbreaking scientists over the last two centuries who made the magic of wireless video become a reality," said Nicolaas Verheem, Founder & Chief Executive Officer of Teradek. "We are honored to receive an Engineering Emmy Award for our development of the Bolt 4K, which was forged over a decade of hard work, with a relentless focus on the customer, leading to our solution slowly pulling ahead of the alternatives and having a meaningful and lasting impact on the industry."
Teradek Bolt 4K is a zero-delay, wireless video transmission system for on-set monitoring, offering high-quality 4K wireless video integrated into the workflow. Bolt 4K has been critical in implementing changes needed to support social distancing protocols. Today, over a hundred thousand Bolt transmitters and receivers are working in the entertainment industry—owned by camera operators, digital imaging technicians, drone pilots, production companies, and rental houses—to efficiently serve all television productions.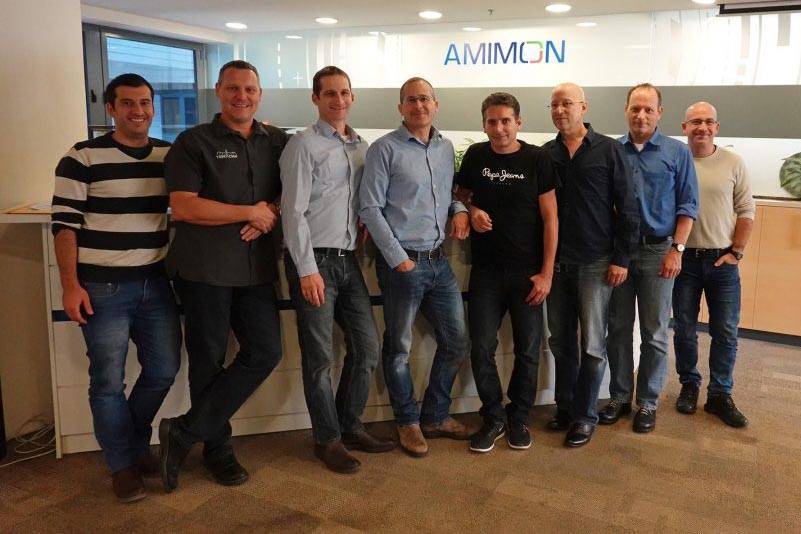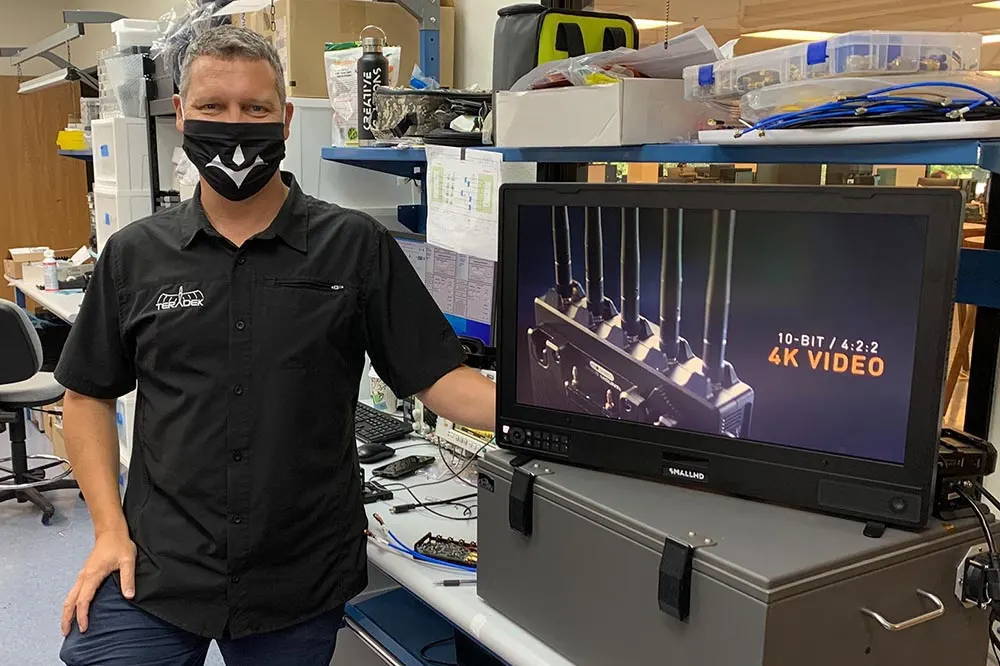 Amimon Joins Creative Solutions
Nicol Verheem on Creativity, Content, and Coping