...and YOU! We are proud to announce that the Academy of Motion Picture Arts and Sciences, the organization behind the fabled Oscars®, officially bestowed Teradek and Amimon with two awards at the virtual Scientific and Technical Awards presentation on February 13, 2021.
One award will recognize Nicolaas Verheem, Greg Smokler, and Ilya Issenin for the development of the Teradek Bolt wireless video transmission system for on-set monitoring. A second award will be presented to Dr. Zvi Reznic, Prof. Meir Feder, Guy Dorman, and Ron Yogev for the development of the Amimon wireless chipset.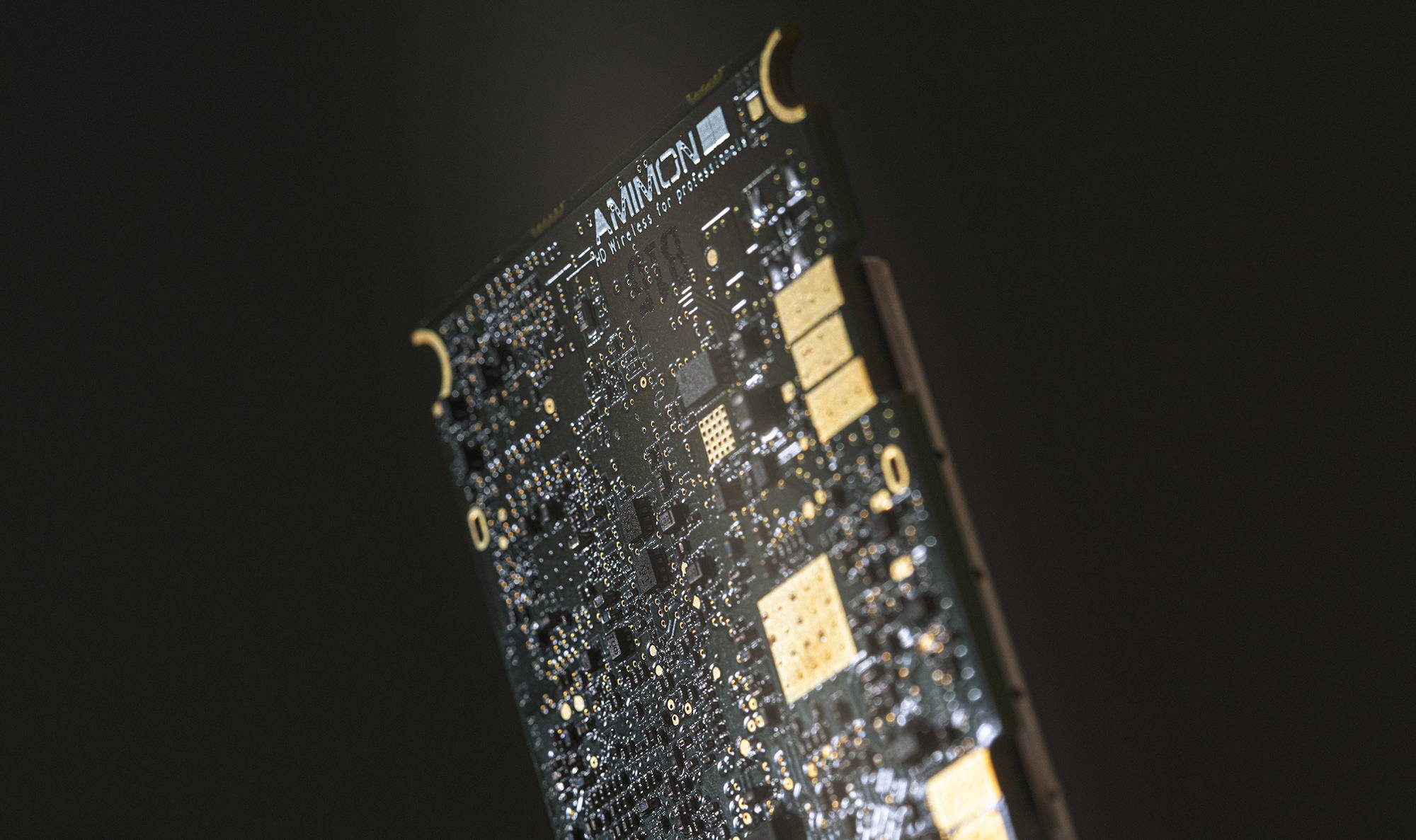 Award Winning Amimon Chipset
We couldn't have gotten to this point without creators adopting the zero-delay wireless workflow of Bolt. Today over 40,000 Bolt transmitters and 60,000 Bolt receivers are working in the motion picture and broadcasting industry—owned by Steadicam operators, DITs, drone pilots, production companies and rental houses—all to keep up with the demands of production crews large and small. It's thanks to all of these users that we are able to make an announcement like this. 
"We are honored to receive a Scientific and Engineering Award from the Academy of Motion Picture Arts and Sciences for our development of Teradek's Bolt. The Bolt was forged over almost a decade of hard work, with a relentless focus on the customer, leading to our solution slowly pulling ahead of the alternatives and having a meaningful and lasting impact in the industry. But it must be said that we stood on the shoulders of giants, not only those of our colleagues in California and Israel, but also the many groundbreaking scientists over the last two centuries that made the magic of wireless video become a reality."
- Nicolaas Verheem, founder and CEO of Teradek.
Amimon's chipset technology brings untethered mobility to cameras and other video equipment. Their patented zero-latency technology enables instantaneous transmission of uncompressed video across a wireless link. The proprietary chipset within Bolt wireless video systems, often coupled with SmallHD monitors, offers expansive scenes and more dynamic shots than ever before.
"We would like to thank the Academy for honouring us with this Award. When we started Amimon in 2004 we knew that the challenge of low latency video transmission was high, but we were ready for it. What caught us by surprise is the type of markets that we ended up serving. We started with consumer products and ended up in endoscopy, in drones, and on movie sets, where our technology has made a substantial impact."
- Dr. Zvi Reznic, co-founder and CTO of Amimon
Teradek and Amimon have collaborated since 2012 when Teradek created a worldwide market for zero-delay wireless video production.
"Our success in the market clearly illustrates Teradek's relentless pursuit of serving visual storytellers, and Amimon's underlying technical achievement enabling high quality wireless video, so reliable, so well integrated into the workflow, that the device itself seems to disappear, becoming as commonplace and as easy to use as a cable. We are proud that Bolt, using Amimon technology, has changed the industry for the better."
- Nicolaas Verheem, founder and CEO of Teradek.
Amimon Joins Creative Solutions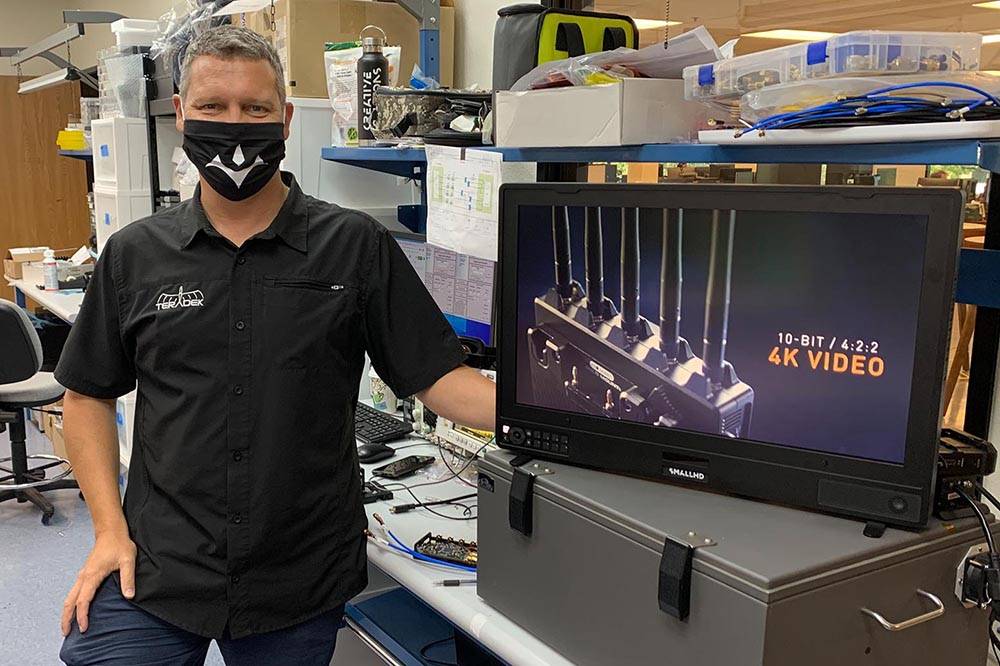 Nicol Verheem on Creativity, Content, and Coping
Meet the Team
Richard Billett—Director of Product Quality, Teradek
Having joined Teradek in 2009, Richard Billett serves as Director of Product Quality. Richard has been involved with Bolt products since the first inclusion of Amimon technology, focused on better integrating cine-style features. These include the development of Teradek's own reliable time code transmission, support of all SDI
ancillary data for popular camera models, and extensive testing for environmental robustness. In addition, he continuously interfaces with working productions, on-set and off, to obtain valuable product feedback.
Guy Dorman— Amimon Algorithms Design Manager
Guy Dorman joined Amimon in 2006. He brings over 20 years of R&D experience in algorithm design, wireless communication, RF, video compression, and IC design. He received his BSc (1997) and MSc (2005) in Electrical Engineering from the Technion – Israel Institute of Technology in Haifa.
Professor Meir Feder—Chair of Information Theory, School of Electrical Engineering, Tel-Aviv University
Meir Feder is a Professor and the holder of the Information Theory Chair at the School of Electrical Engineering at Tel-Aviv University. He is also a Visiting Professor at the department of Electrical Engineering and Computer Science at the Massachusetts Institute of Technology (MIT). He works on various subjects in information theory, signal processing communication and learning, published well over 150 papers on these subjects and holds over 50 patents. He is an IEEE fellow, received several academic and professional awards. In parallel to his academic career, he is closely involved in the high-tech industry and founded several companies, among them Peach Networks (Acq: MSFT) and Amimon (Acq:LON.VTC). In addition, he is an angel investor and serves as a board/advisory board member in several US and Israeli companies. Recently, he co-founded Run:ai, a virtualization and orchestration platform for deep learning providing flexibility and high-scale distributed computing.
Dr. Ilya Issenin—Chief Scientist, Teradek
Dr. Ilya Issenin holds a PhD in Information and Computer Science from the University of California at Irvine. As Chief Scientist for Teradek he has been responsible for the design of the architecture and implementation of the video and video metadata processing for Bolt products. His work has been a vital contribution to making Bolt a compact, low power, and versatile device used today on cinema, television, and live production sets worldwide.
Dr. Zvi Reznic—Co-Founder and Chief Technology Officer (CTO), Amimon
Zvi Reznic co-founded Amimon in 2004. He brings over 25 years of R&D experience in communication, RF, video compression and IC design. He received his Ph.D. in Electrical Engineering from Tel-Aviv University, for his research on joint-source-channel coding. Reznic co-founded Resmetrix, a digital-health company for respiratory monitoring, and also served as design manager at Texas Instruments. Dr. Reznic is the inventor and co-inventor of over 50 registered and pending patents. He also holds a Master's in Engineering from Cornell University and a B.Sc from Tel-Aviv University, both in Electrical Engineering.
Dennis Scheftner—Director of Engineering, Teradek
As a founding Teradek member, Director of Engineering Dennis Scheftner has been instrumental to the success of all Teradek hardware designs including Cube, Vidiu, and Bolt. Architect and designer for Bolt hardware, his contributions include industrial design, circuit design, and mechanical design from concept to production. He was also instrumental in discovering, selecting, and interfacing with Amimon to integrate the award-winning chip technology that has been integral in the Bolt 4K zero-delay models.
Greg Smokler—Vice President, Cine Products, Teradek
Greg Smokler grew up on film sets in Hollywood, beginning his career at carrying cases and cables for his father, cinematographer Peter Smokler. Greg's career as a Local 600 Camera Operator was interrupted when Paralinx– the HD wireless video company he co-founded–exploded in popularity and was acquired by the Vitec Group.
Today he is responsible for Vitec's Creative Solutions Cine business unit, which comprises Teradek, SmallHD, and Wooden Camera. Greg lives in Los Angeles, CA with his wife Marissa and twin sons Albert and Martin.
Nicolaas (Nicol) Verheem—Founder and CEO, Teradek
Nicol Verheem is the founder and CEO of Teradek, now part of The Vitec Group. From rocket science at Denel Dynamics, to video processing at GE Security, Nicol's tech background is extensive. But he always had a passion for arts, specifically in photography. So in 2008, Nicol left the corporate ladder and founded Teradek and Creative Solutions. Both businesses grew into award-winning global suppliers of tools for visual storytellers. Nicol lives in Orange County, California, with his wife and two testy teenagers.
Ron Yogev— Amimon Vice President, Research and Development
Ron Yogev graduated in Electronics and computers from Ben-Gurion University in 2001 and has been working at Amimon since early 2005. He has held several development positions including team leader for VLSI engineering and chip digital design as well as system engineering – chip architecture, WHDI standard consortium, and eventually management positions as System team leader, manager of R&D groups, Customer Support – and today runs Amimon's full R&D as Vice President.