Protective SKB Case: For Bolt 1000 LT Sets (Up to 2 RXs)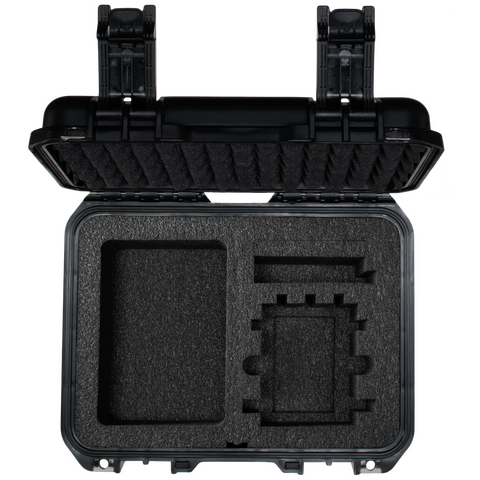 Price: $150.00
Deposit:$100.00
Teradek Protective Waterproof Utility SKB Case
This case is strictly for Bolt 1000 LT.
It can fit 1TX and up to 2 RXs with or without dual Canon/Sony battery plate.
Note: It was not designed to fit a Bolt XT RX with Gold/V-mount battery plate.
SKB iSeries Injection Molded Mil-Standard Waterproof Cases are molded of ultra high-strength polypropylene copolymer resin, featuring a gasketed, water and dust tight, submersible design that is resistant to corrosion and impact damage. Features a molded-in hinge, patented trigger release latch system, comfortable, snap-down rubber over-molded cushion grip handle, automatic ambient pressure equalization valve, resistance to UV, solvents, corrosion, fungus and impact damage.
Features
Waterproof and dust tight design
Molded-in hinge for added protection
Trigger release latch system
Snap-down rubber over-molded cushion grip handle
Ambient pressure equalization valve 
Resistant to UV, solvents, corrosion, fungus
Resistant to impact damage