Bolt Manager- Refurbished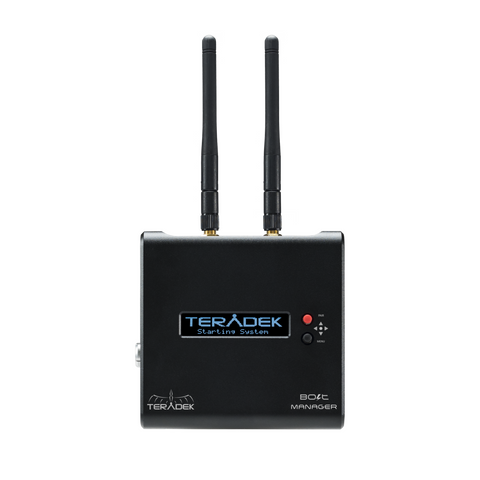 Price: $495.00
Deposit:$100.00
** Refurbished items may show signs of gentle use that do not affect product function. All items have been quality tested. **
Bolt Manager helps you quickly configure your wireless video system without a computer. Perfect for rental houses, the Bolt Manager hardware box lets you rapidly pair multiple receivers*, change wireless channels, update firmware**, and configure regional settings during prep or on set.
If you're looking for the Bolt Manager Software, you can find it in Downloads.
*Bolt Manager's pairing feature is only compatible with Bolt 500, 1000, 3000, 10K, Sidekick II / XT / LT.
**planned for future firmware update