Prism Rack Unit - Customizable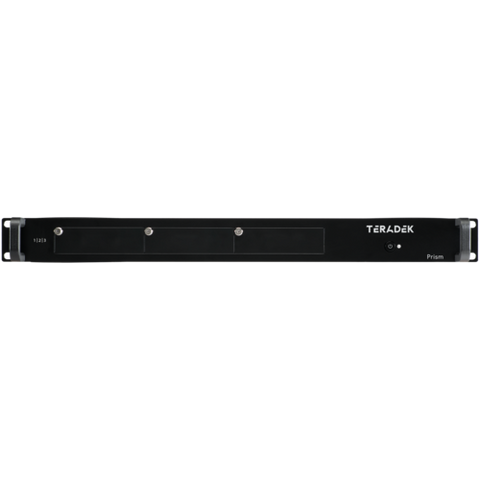 Prism elevates your production workflow with industry leading, low-latency 4K HDR video. Designed to perform in mission-critical scenarios, Prism's dependability and adaptability shines in IP video deployments of any size and complexity.

 Build a customized Prism Rack Unit to meet your business needs by selecting chassis and encoder and/or decoder cards of your choice. Once configured the Prism Rack Unit will be shipped with all selections installed.  Prism 1RU allows for up to 3 cards to be selected. Prism 2RU allows for up to 9 cards to be selected. HD and 4K cards can be used interchangeably depending on your workflow. 
Looking to purchase Prism components individually? Shop here.