Bolt 1000 for Sony VENICE (Wireless TX) - Refurbished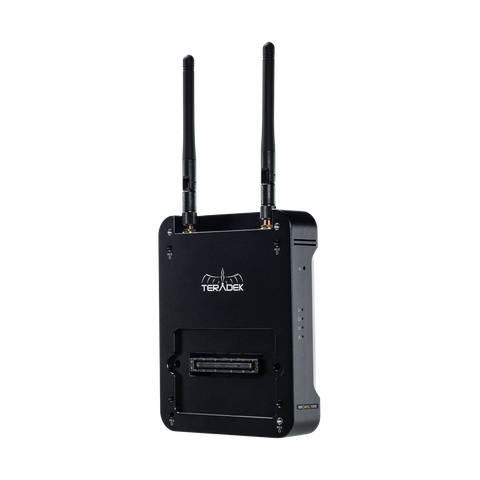 Price: $1,399.00
Deposit:$100.00
*Refurbished item may show signs of gentle use that do not affect product function. All items will be quality tested before shipment.*


Bolt 1000 for Sony VENICE mounts directly to the rear of the Sony VENICE and offers a streamlined solution for integrating high-performance wireless video without extraneous cables.
Clean Mounting
Modules pass-through data, audio and video via the camera's rear 144-pin connector, eliminating clunky power and video cables while ensuring data path integrity from camera to other accessories such as the AXS-R7 recording module.
Compatibility
Bolt 1000 for Sony VENICE is compatible with all Bolt 1000, LT & XT models, Sidekick II, and integrated SmallHD Bolt monitors.
Receivers
Send video from the transmitter to up to 4 receivers within 1000 ft.
Software Features
Take advantage of Bolt's powerful software features including 5GHz spectrum analyzer, manual channel selection (available on Bolt 1000 & 3000 models), 3D LUT engine, and much more.*
*Software features are activated on Bolt receiver units.