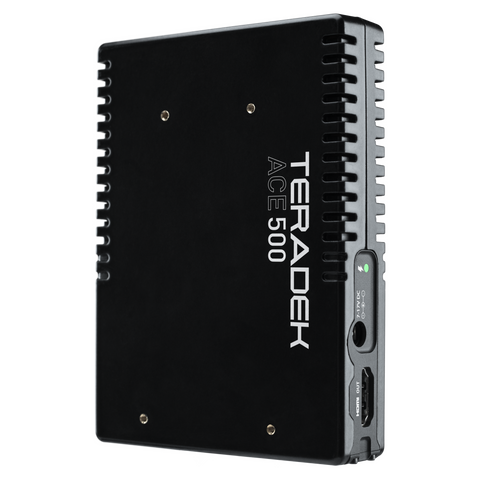 Price: $799.00
Deposit:$100.00
Ace 500 is a compact, lightweight and powerful wireless video system designed for professionals on a budget.
Zero-Delay Wireless Video
Transmit uncompressed 1080p60 video to receivers up to 500 ft. away with less than 1ms of delay.
Bolt Compatibility
Ace 500 receivers are compatible with all Bolt 500 LT & XT receivers and integrated SmallHD Bolt 500 / SK versions. Bolt 4K LT & XT is NOT compatible.

Reliability
Built with the same reliability and performance as the Bolt, Ace 500 ensures you have a continuous video feed when you need it most.
Receivers
Send video from the transmitter to up to 4 receivers within 500 ft.
Mounting Options
Ace receiver includes 1x 1/4-20" and 2x 4-40" mounting points.
Powering Options
Keep your Ace powered with optional battery plates* attached directly to your receiver.
*Available in Sony L-Series, BP-U, BP-9 and Canon LP-E6.