RT MK3.1 Brushless Lens Motor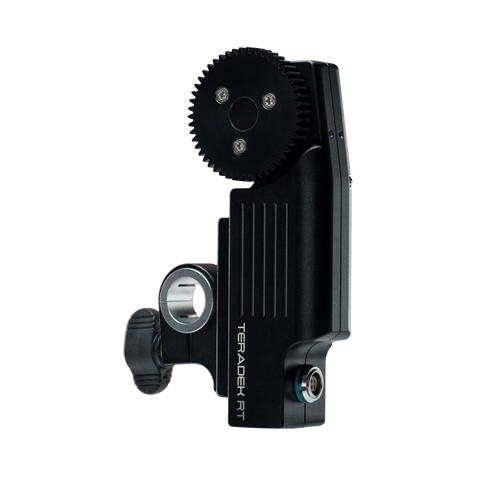 Price: $899.00
Deposit:$100.00
This item is sold out.
The RT MK3.1 Brushless Lens Motor is a revolution in wireless lens control and an integral part of the Teradek RT family. MK3.1 offers a superior response and smooth and silent operation, never cogging, sparking, or skipping.  
MK3.1 brushless motors provide 6 times the service life of brushed motors and feature built-in motor drivers. This motor includes thin flexible cables and reversible gears, with gears available in 0.8, 0.6, 0.5, and 0.4 wide.
This lens motor can be bundled with our RT FIZ Wireless Lens Control Kit or RT Single Channel Wireless Lens Control Kit to give you complete lens control for focus, iris, and/or zoom.