Vidiu Node II LTE/4G/3G Modem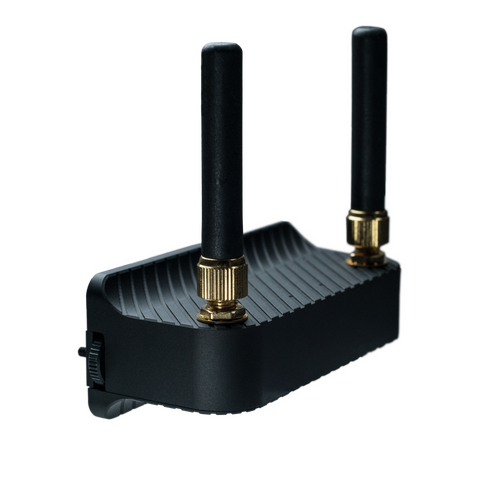 Get exceptional internet connectivity anywhere in the world with the all-new Vidiu Go Node II: Teradek's high-performance LTE/4G/3G modem. Node II gives you nearly world wide band coverage and universal cellular SIM card compatibility and is set to work with virtually every carrier, including Verizon, AT&T, and T-Mobile in the U.S.
Compatible with Teradek's Vidiu Go, Vidiu Node II delivers 4x faster download speeds and 3x faster upload speeds than its predecessor. And it's built for field use, housed in a rugged aluminum chassis that's weather-resistant and durable enough to withstand regular use. Locking mechanisms allow you to attach the Node II safely to your Vidiu Go.
Exceptional Cellular Connectivity

With external high-gain antennas and the industrial-grade Cat. 12 LTE modem, Vidiu Node II gives you a robust internet connection in the most challenging broadband environments.
Universal Data Band and SIM Support
Vidiu Node II works with virtually any SIM card, and can operate on most LTE/4G/3G data bands in the the world.