Cube 655 Hot Shoe Mounting Combo Kit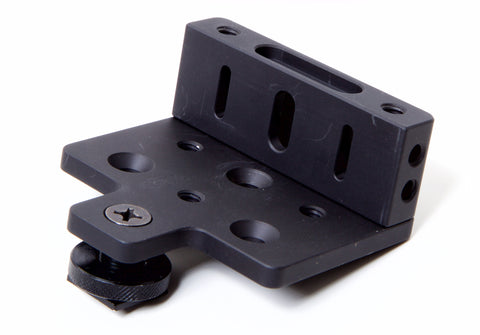 Price: $150.00
Deposit:$100.00
 The Cube 655 Hot Shoe Mounting Combo Kit is a complete, turn-key mounting system for your Cube 655, allowing the most versatile mounting options including a Hot Shoe Mount, threaded 1/4 20" mounting points and 1/4 20" through points.
Simply attach the bracket to your Cube 655 with the two included body screws and utilize the included 1/4 20" bolts to mount on plates and other threaded 1/4 20" points. Utilize the threaded 1/4 20" points to use with camera arms and stands. 
Attach the Hotshoe Mounting Plate to the Mounting Bracket with the included philips set screws. Then, attach the Hotshoe.