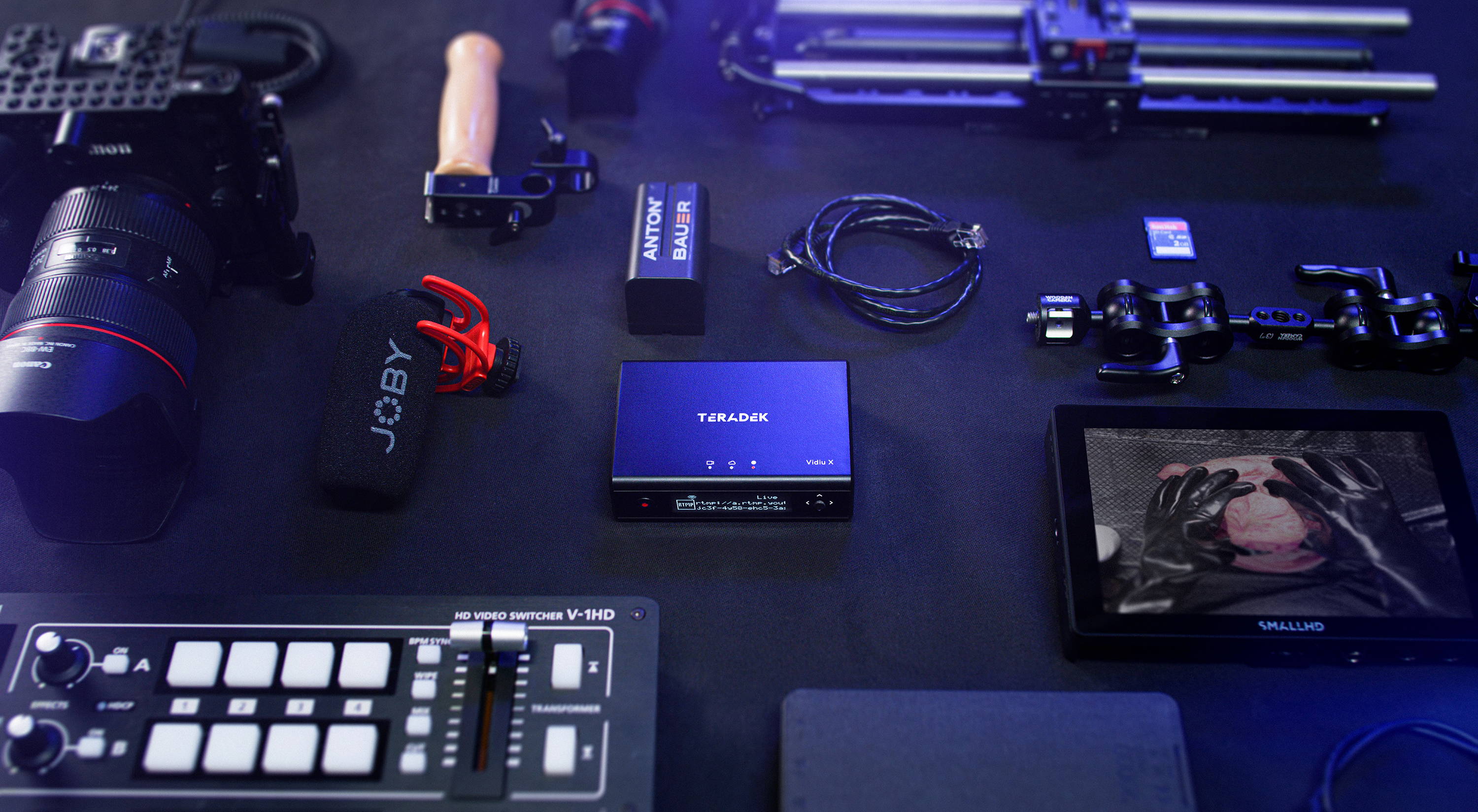 The Vidiu Go and the Vidiu X are the current generation of live streaming video encoders from Teradek. If you're looking for a dedicated hardware encoder for high-quality, reliable live streams, either option will help you with that..
But which one is right for you? Do you live stream church services, sports, or live events? Or maybe live stream classrooms, webinars and conferences? Do you need HDMI encoding, or SDI encoding? Do you broadcast indoors, or on-the-go?
The comparisons listed below will help you decide which live streaming device is better suited for your needs. Let's poke around the hood a little and outline all of the differences and similarities between these two Teradek live stream boxes.
Live Streaming Hardware
First, let's go over the hardware.
| | | |
| --- | --- | --- |
| Feature | Vidiu Go | Vidiu X |
| | | |
| | | |
| | | |
| | | |
| USB Cell Modem Ports (modems not included) | | |
| Optional Teradek Node Modems | | |
| | | |
| | | |
| | | |
| Phone Cellular Internet Sharing | | |
| | | |
| | | |
| | | |
Video Inputs (HDMI vs SDI)
The Vidiu X can receive video from any camera or switcher that outputs an HDMI signal, typical for consumer-level gear. The Vidiu Go is able to receive video from studio-style cameras and switchers via its 3G-SDI input, more commonly used in professional-level equipment
The Vidiu X has an additional feature of passing through the HDMI signal it receives via the HDMI output, allowing you to connect another HDMI-receiving device for monitoring, recording, etc.
Audio Connections
Both the Vidiu X and the Vidiu Go can receive audio embedded in an HDMI signal through its HDMI port. To connect with a separate audio source, both the Vidiu X and Vidiu Go have a 3.5mm stereo input port.
Now, the Vidiu X stereo input port is the same port as the headphone output, which means you can only do one at a time.
Meanwhile, the Vidiu Go has two separate ports: one for input, one for output.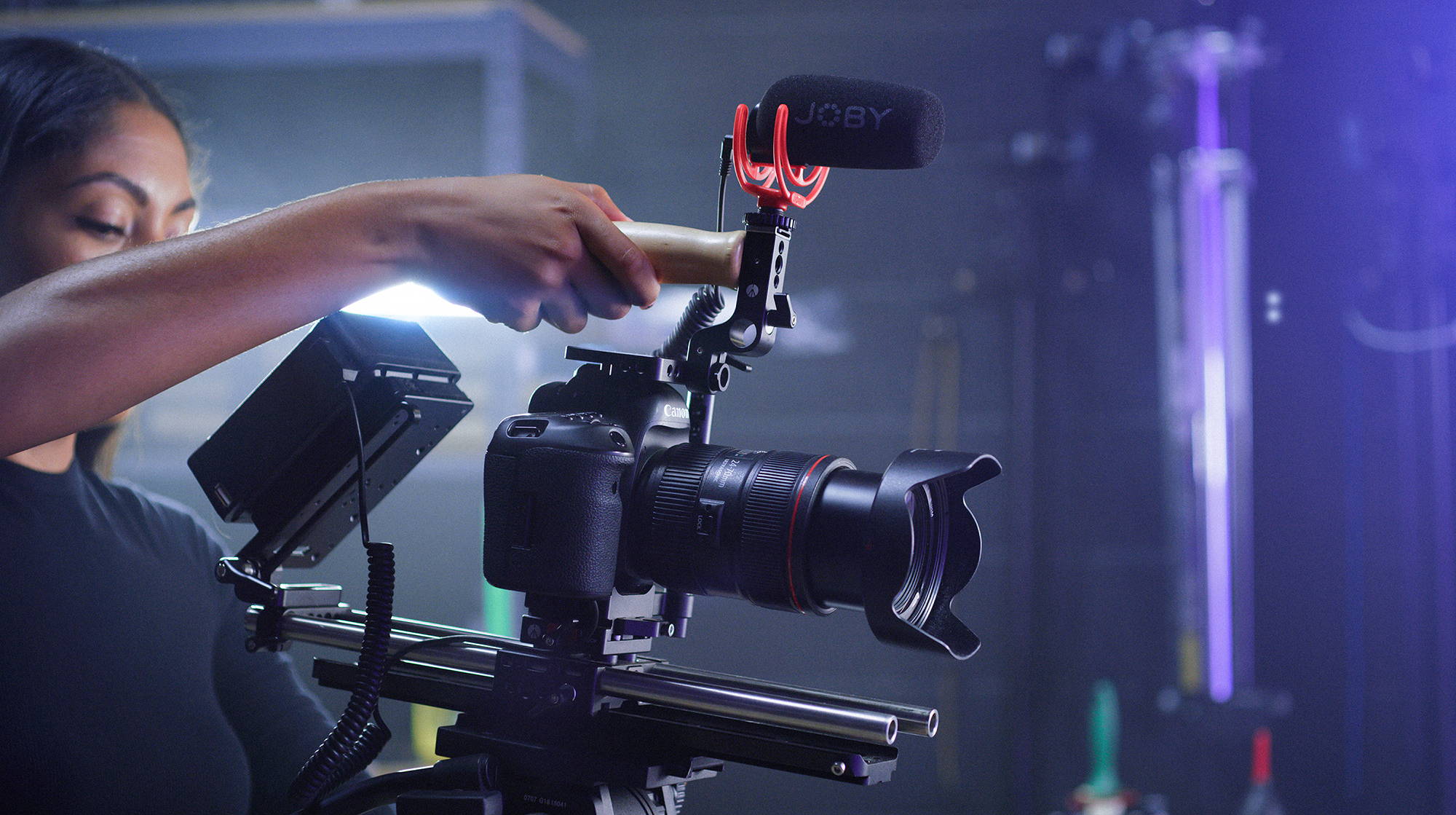 Network Connectivity
Both the Vidiu X and Vidiu Go support WiFi (with the Vidiu Go having external antennas for stronger connectivity, and the Vidiu X supporting WiFi 6) and Ethernet for a fast and reliable connection.
The Vidiu X has a USB port to allow the use of one USB cellular modem, while the Vidiu Go can support 2 USB modems, giving you the choice of two cellular networks.

Finally, you can bond your cell phone's internet connection (WiFi hotspot available for Vidiu X) to both devices as an additional connectivity option with a subscription to Sharelink or Core. More on that below.
Network Bonding
For professional and reliable streams, you don't want to rely on just a single internet connection. You can stream through multiple internet connections at once through network bonding (Ethernet + WiFi + Cellular) on both the Vidiu Go and Vidiu X via Sharelink.
With two USB ports for connecting two cellular modems, the Vidiu Go has the advantage of bonding two cellular networks directly to its hardware. Additionally, the Vidiu Go can bond networks through the more advanced cloud service, Core. We compare Sharelink vs Core towards the end of this article.
Power
Powering both the Vidiu X and Vidiu Go is simple with their USB-C ports, allowing you flexible power source options such as USB power adapters and battery packs. The Vidiu Go features an integrated battery that allows you to stream, free of a power cable, for up to 2.5 hours.
Live Streaming
Now, let's compare all things streaming.
| | | |
| --- | --- | --- |
| Feature | Vidiu Go | Vidiu X |
| Max Resolution / Framerate | | |
| | | |
| | | |
| | | |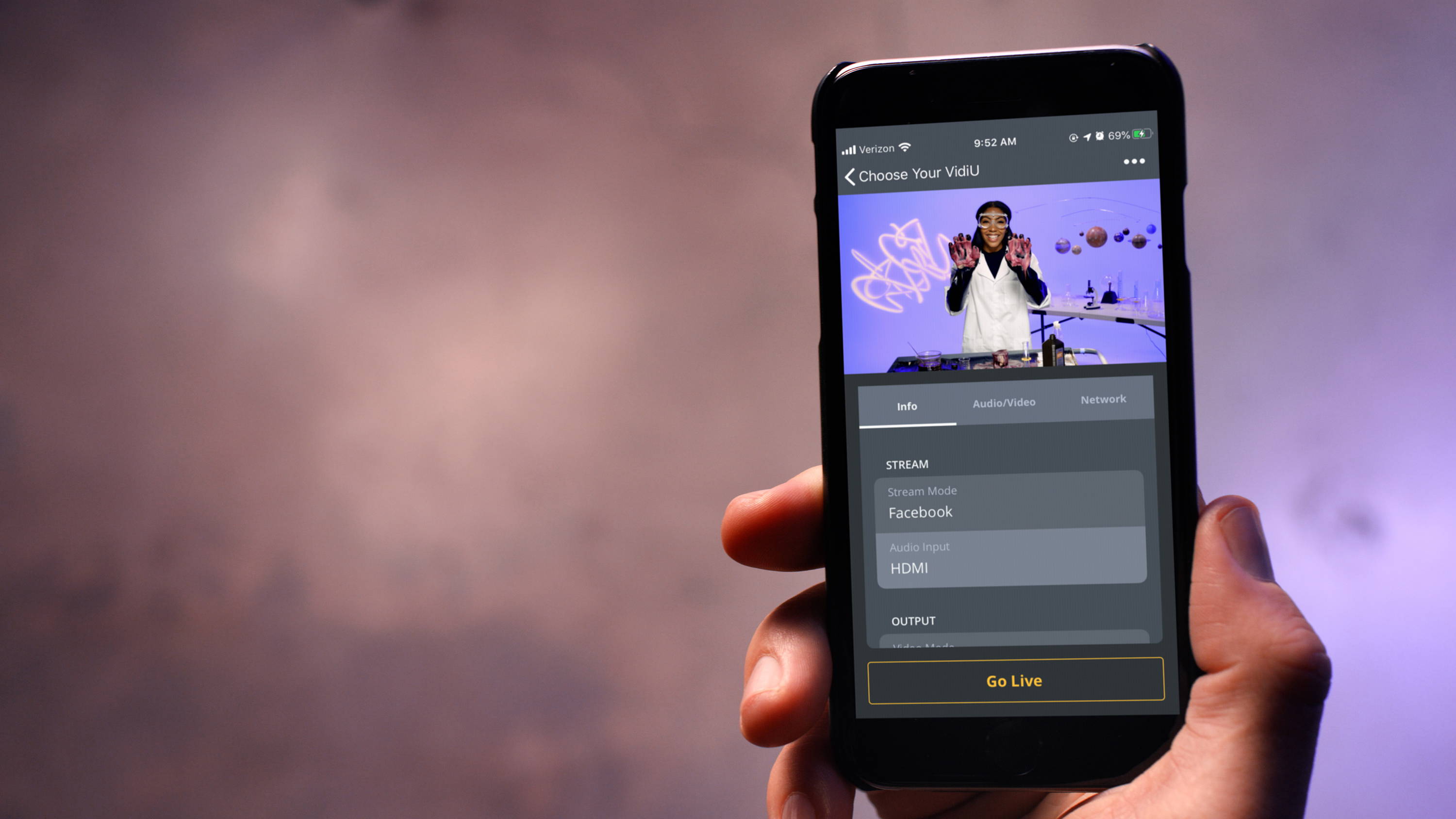 App/Browser Control
Both the Vidiu X and Vidiu Go can be controlled from the free Vidiu iOS and Android app from their respective app stores. From the app, you can preview the video signal, change settings and destinations, and monitor your stream status.
Additionally, you can control the Vidiu X and Vidiu Go from the device's built-in LED screen, as well as its Web UI through a web browser. Simply connect to your Vidiu device, via a router or directly, and enter its IP address into your browser.
Download the live streaming app Vidiu for iOS or Vidiu for Android.
HD Live Streaming Resolution and Framerate
Both the Vidiu X and the Vidiu Go can stream up to 1080p resolution at a max of 60 frames per second. You can fully customize the resolution and framerate to fit your live streaming program's needs, whether you are streaming a church service or a soccer game. Additionally, you can fully customize the bitrate to work best with your available bandwidth with either device.
Compression
Both the Vidiu X and the Vidiu Go can stream via the common AVC (AKA H.264) codec supported by all major streaming platforms (aka Content Delivery Networks or CDNs) such as Youtube, and Facebook.
The Vidiu Go is capable of streaming in HEVC (AKA H.265) to stream higher quality at as low as half the bitrate when you have limited internet bandwidth.
'But I thought CDNs don't support HEVC compression yet?' You're absolutely right. That's why we provided a solution that lets you take advantage of HEVC immediately. Our cloud-based streaming platform, Core, can transcode HEVC to AVC. Stream HEVC video from Vidiu Go to Core, transcode it in the cloud, and deliver AVC video to the platform of your choice.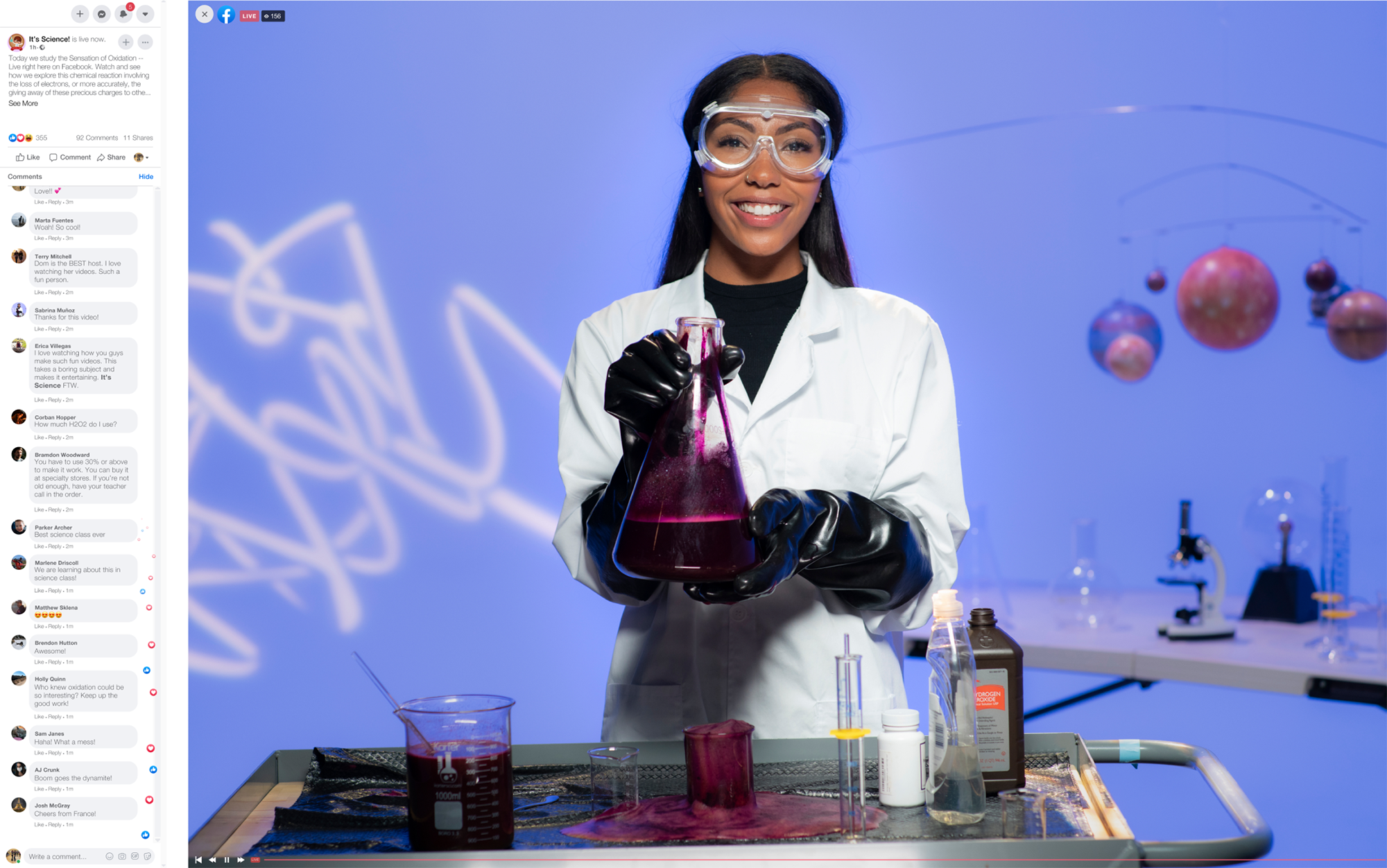 Live Streaming Destinations
Both the Vidiu Go and Vidiu X support streaming directly to YouTube, Facebook, RTMP, and more. But have you ever wondered how to multistream to Facebook Live and YouTube Live at the same time? Vidiu Go and Vidiu X make it easy to stream multiple platforms at once using Core and Sharelink.
Cloud Features
The key feature both cloud services provide is bonding, enabling you to stream over multiple Ethernet, Wi-Fi or 4G/LTE network connections for more reliable streaming.
But for professionals that want to take their streams to the next level with features such as HEVC transcoding, cloud monitoring and archiving, the Vidiu Go works with Core. Let's compare Core to Sharelink.
Sharelink
Core

Multi-platform streaming

Bonding






Multi-platform streaming

Bonding

Transcoding HEVC > AVC

Configuration from the cloud

Remote monitoring

Cloud archiving
You can learn more in our blog post: Core vs Sharelink.
There you have it!
In short, we recommend Vidiu X for streaming enthusiasts seeking a small encoder that can elevate their live streams at an affordable price. Whether you are a content creator, YouTuber, church live production team, live streaming classroom educator, or gamer, Teradek's Vidiu X live streaming encoder is for you.
And for professionals who need the additional functionality we listed above (for things like streaming in-the-field), Vidiu Go is the easy choice.
For those looking to multistream (or stream to multiple platforms), either encoder will make it happen.
Check out our websites for Vidiu X and Vidiu Go to learn more about our Teradek live streaming encoders.